Evolving automation with your business.
Done right, automation is an ongoing process. It evolves and adapts with the ever-changing needs and priorities of your business. A trusted automation partner who understands your business can help you identify the next right automation opportunity—and put it into action.
As your outsourced automation department, that's where we come in.
So whether you're in the midst of an acquisition, launching a new
product, or navigating a shift in strategy, we continuously calibrate your automation journey to make sure it's in sync with your changing
priorities—and propelling you forward.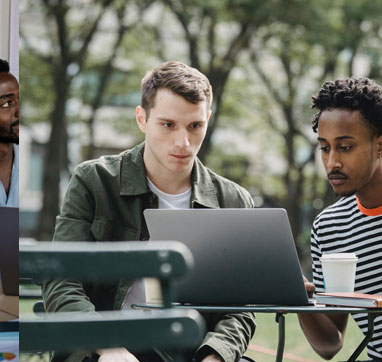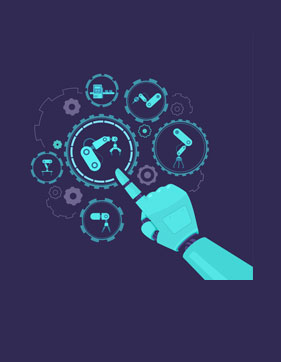 Uncovering the insights that matter
What's more, to help champion your ongoing automation efforts, we work with you to continually assess the impact of your program. Here are some areas we monitor to track progress: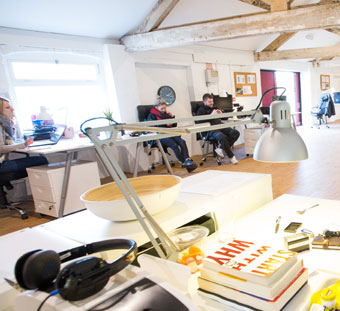 01 Business metrics
We equip you with metrics to illustrate value delivered in concrete terms. This may include revenue generated, costs avoided, or error rates reduced.
02 Process metrics
Based on the unique intricacies of your organization, we provide you with quantifiable insight into how past processes compare with present performance.
03 Client Experience
We want you to feel like we're a part of your team. So we do everything we can to tailor your experience to fit your needs—evolving with those needs throughout our relationship.
Refining & optimizing the automation program
From improving script performance to identifying related tasks to automate, we iterate continuously to make sure your program never loses its edge. Based on the goals we established at the beginning, we evaluate whether it makes sense to ramp up or slow down—all the while prioritizing your bottom lin

Automation technology saves more than just time and money
As soon as a process is automated, no one has to do it ever again—empowering your company to focus on what's next.
R-Path Automation's end-to-end service offerings

Strategy & Planning
learn More

Solution Design & Architecture
learn More

Implementation & Maintenance
learn More

Evaluation & Optimization
learn More
Want to put RPA to work for you?
Speed, accuracy, and efficiency are required to meet today's market demands. Are you ready to embrace the power of automation? Let's talk.
Find out what RPA can do for you.
Have questions about RPA? Want to find out what opportunities exist in your business? Get in touch with us to learn more.