EXPLORE OUR RESOURCES
Stay current on all things automation.
Technology is rapidly advancing, paving the way for continual innovation. Check out our resources to stay updated on everything you need to know to automate your business.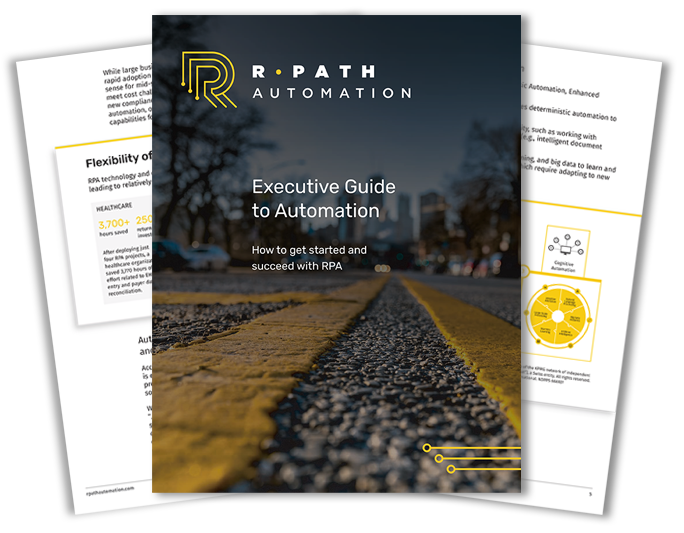 Executive Guide to Automation: How to Get Started and Succeed with RPA
Implementing new technology is intimidating when you consider existing infrastructure, complex systems, and of course, your people. This guide breaks everything down into a simple roadmap to success with RPA.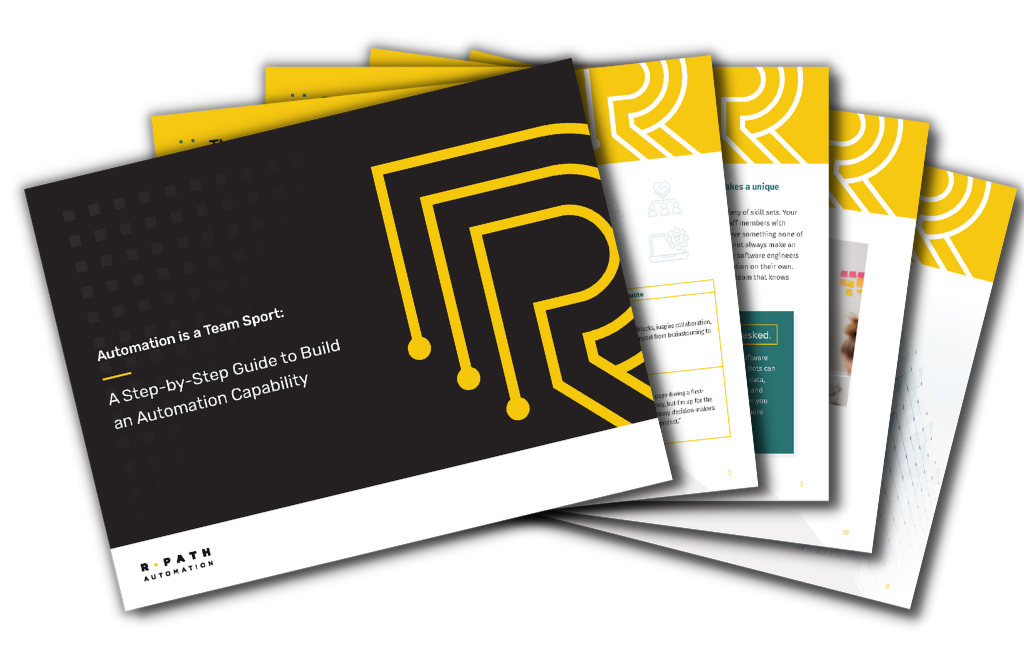 Automation is a Team Sport: A Step-by-Step Guide to Build an Automation Capability
In this essential guide, we'll cover everything that small and mid-sized companies need to know to build a successful team supporting your automation efforts.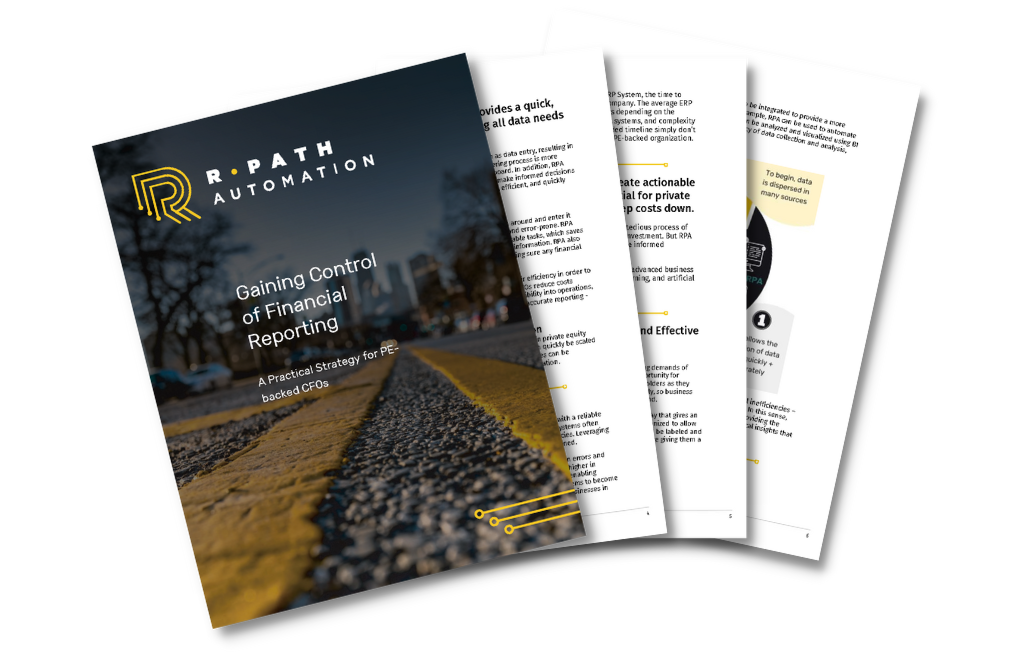 Getting Control of Financial Reporting: A Step-by-Step Guide for CFOs of Private Equity Backed Companies
As a CFO, having accurate and up-to-date financial reports is crucial for making informed business decisions. In this whitepaper, we present a practical strategy for CFOs to achieve just that.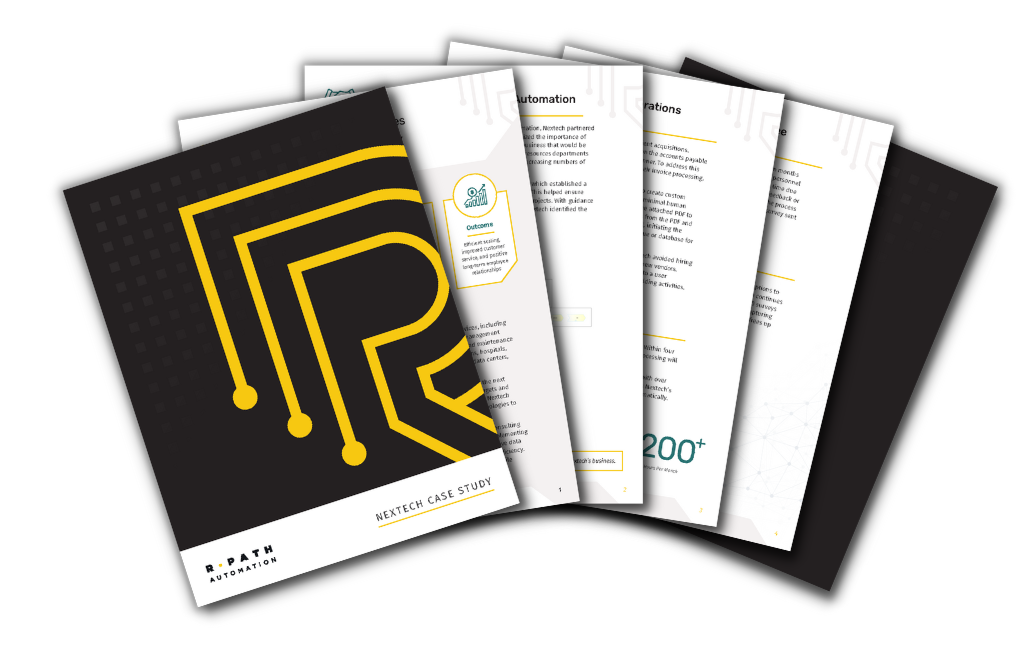 SUCCESS STORY: Streamlining Business Processes with RPA, a Nextech Case Study
to hit their targets, Nextech recognized that they needed to overhaul their business operations and adopt new technologies to improve operational efficiency. Their leadership team sought a trusted partner with expertise in Robotic Process Automation (RPA)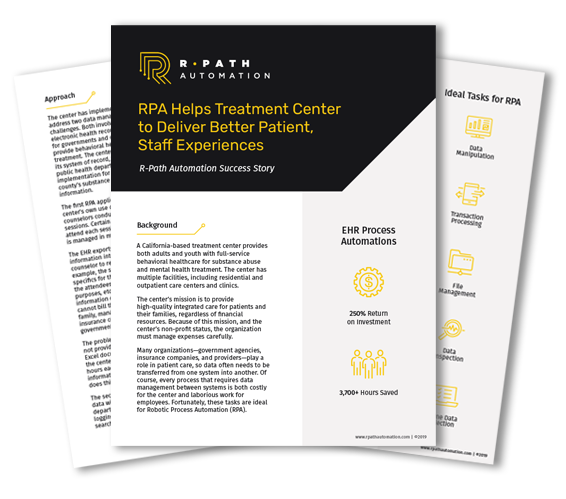 SUCCESS STORY: RPA Helps Treatment Center to Deliver Better Patient, Staff Experiences
Download this RPA success story and learn how automation can help your organization manage expenses while improving staff and patient experiences.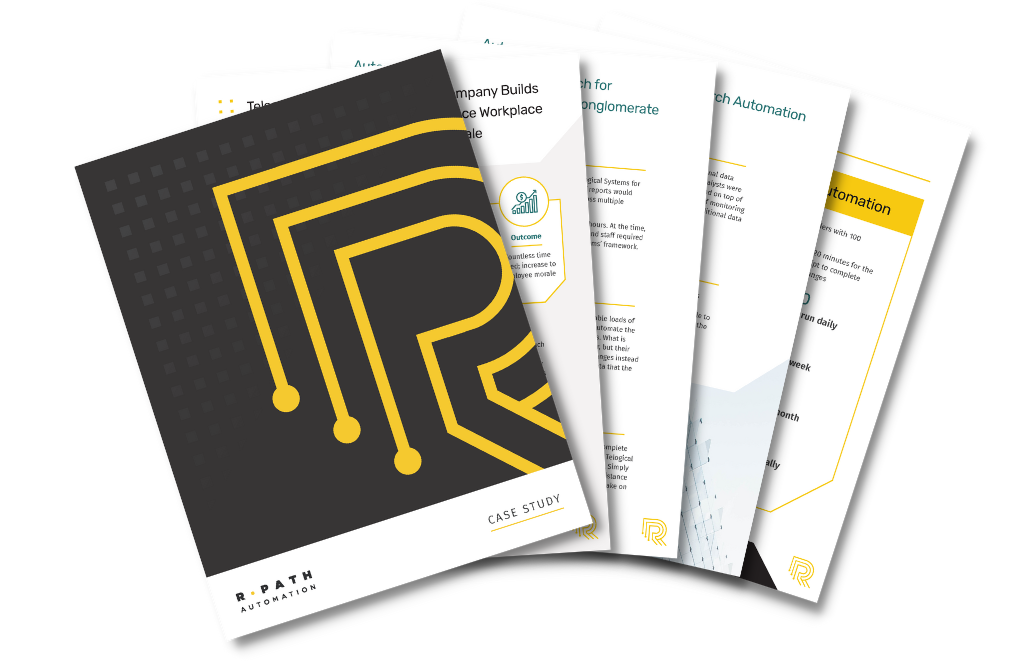 SUCCESS STORY: Telecommunications Research Case Study
In this client case study, we'll share how a telecommunications research firm first implemented RPA for projects across multiple Fortune 500 clients..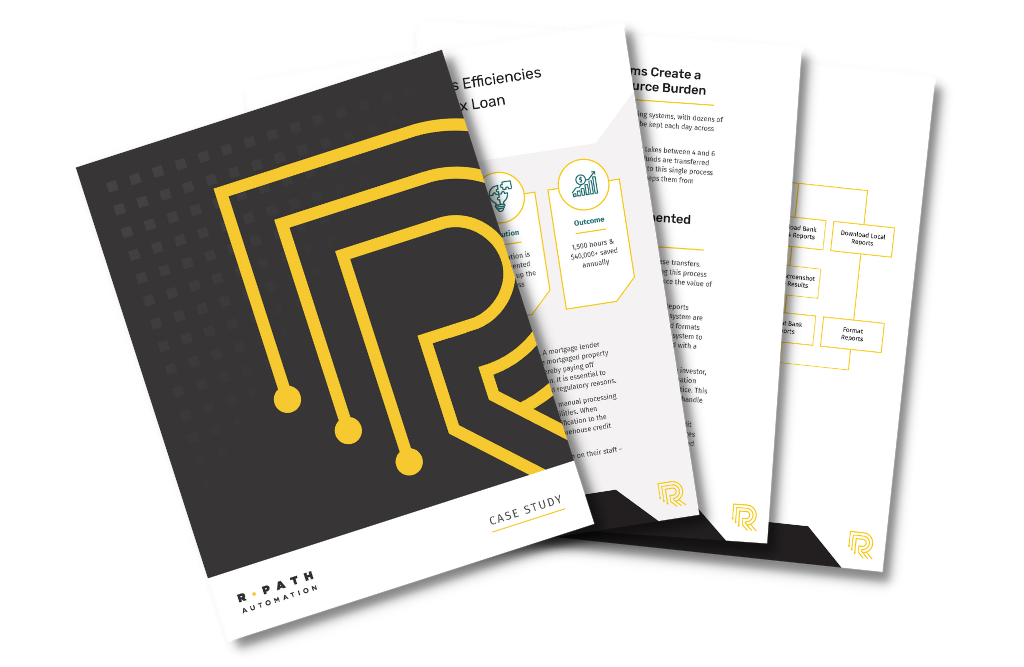 SUCCESS STORY: Mortgage Lender Case Study
In this client case study, learn how a mid-sized mortgage lender with disparate systems creating a huge time and resource burden was able to speed up their process, saving signifiant time and money for their lending team.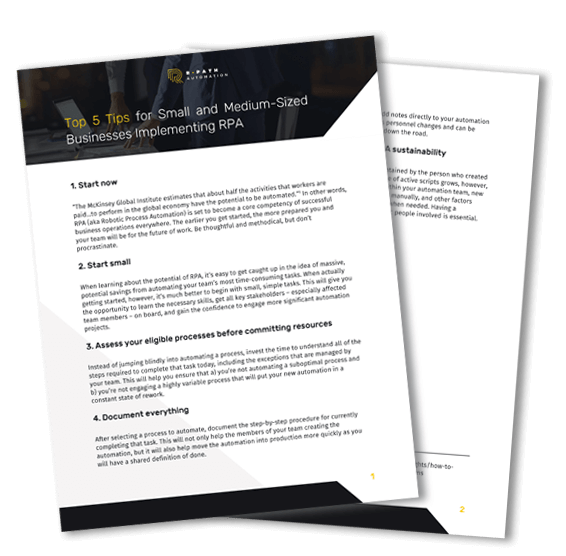 Top Five Tips for Small and Mid-Sized Businesses Implementing RPA
After 20+ years of implementing automation technology for businesses, this is our top advice for implementing RPA without creating a mess or breaking your existing systems.
Want to put RPA to work for you?
Speed, accuracy, and efficiency are required to meet today's market demands. Are you ready to embrace the power of automation? Let's talk.
Find out what RPA can do for you.
Have questions about RPA? Want to find out what opportunities exist in your business? Get in touch with us to learn more.