DOWNLOAD THE SUCCESS STORY
"Every process that requires data management between systems is both costly for the center and laborious work for employees."
Healthcare providers need to collaborate with outside organizations such as government agencies and insurance companies on a regular basis. This means sharing data between multiple and disparate systems, which is both costly and labor-intensive.
Find out how this California-based treatment center was able to utilize Robotic Process Automation (RPA) to reduce costs, liberate human resources, and achieve the following within 12 months:
250% ROI

3,700+ hours saved
Download this RPA success story and learn how automation can help your organization manage expenses while improving staff and patient experiences.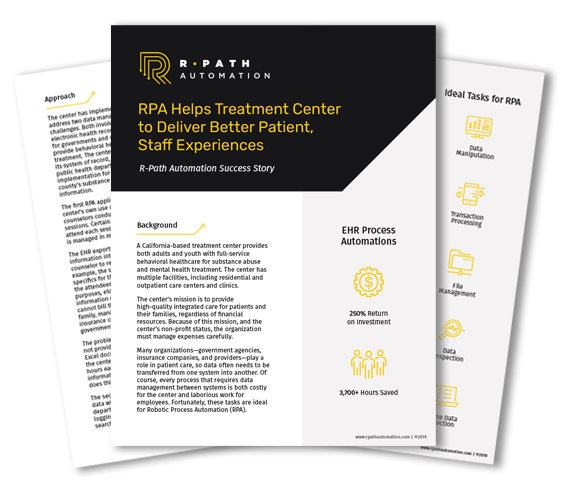 Fill out the form below to view the SUCCESS STORY!