DOWNLOAD THE SUCCESS STORY
Mortgage Lender Gains Efficiencies by Automating Complex Loan Management Process
In addition to loaning money, mortgage lenders often act as loan brokers. A mortgage lender will borrow money from a warehouse credit facility and use the title of the mortgaged property as collateral for the loan.
In this case study you'll learn about the success of one mortgage lender who:
1,500 hours saved annually
Reduced hiring burden
$60,000 saved annually
100% accuracy in processing
Download this RPA success story and learn how automation helps a mortgage lender.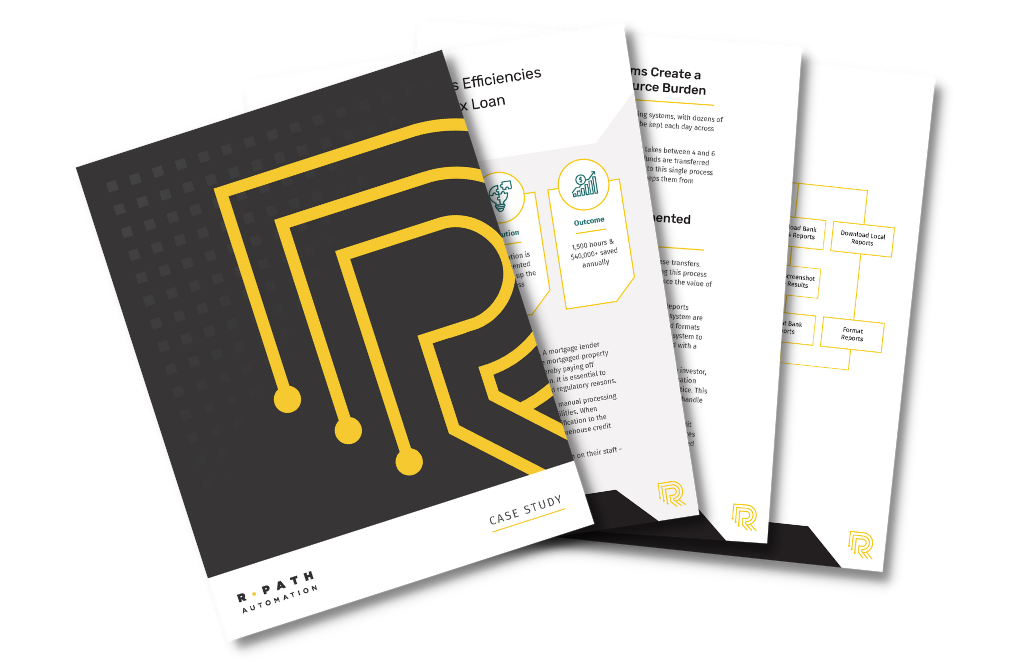 Fill out the form below to view the success story