Become Faster, More Efficient, and More Adaptable Than Your Competitors.
Most business leaders recognize they need to implement automation to stay competitive, but many struggle to know how and where to do so. In this essential guide, we'll cover everything that mid-sized companies need to know to be successful with Robotic Process Automation, such as:
How to identify opportunities for automation

How to implement RPA effectively in 4 stages

How to build an automation roadmap

How to measure success

And more!
Automation will absolutely play a role in the future of all white-collar work, and leaders that take the initiative to prepare their teams for this change now will undoubtedly have an edge in the years ahead.
Download this free guide today and learn how to get started and succeed with RPA.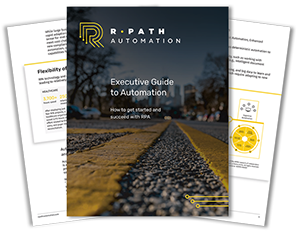 Fill out the form below to get your FREE GUIDE!