Build your automation capability starting today with the best possible team
Many business leaders recognize the need to implement automation, but many struggle to know where to begin and who should be involved. In this essential guide, we'll cover everything that small and mid-sized companies need to know to build a successful team supporting your automation efforts.
Highlights include:
A rundown of each 'player' needed to run a successful automation program including their role, as well as their typical skills and abilities.
Three phases of creating a successful automation program starting with developing your initial criteria for success and ending with bringing your first automation projects to life.
A case study featuring a rapidly growing PE-backed firm that's successfully meeting customer and vendor demands by implementing automation at their organization with help from R-Path.
Download this free guide today and learn how to build your automation team.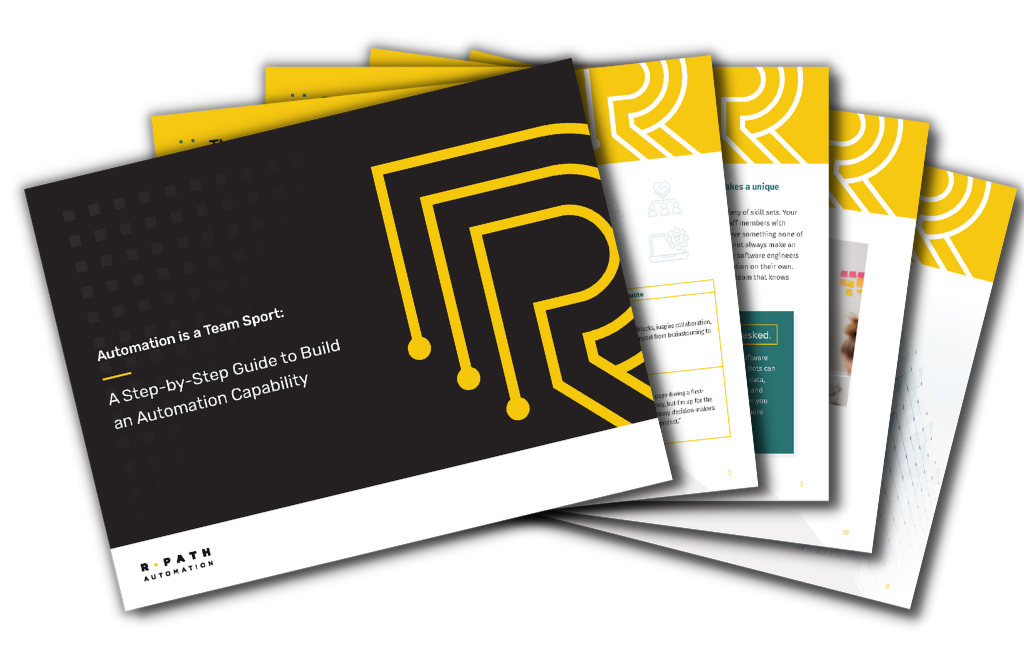 Fill out the form below to get your FREE GUIDE!